---
---
The WA2FNQ ATV Photo Scrapbook
---
---
Actual Pictures From Remote Locations
These pictures, received at WA2FNQ, show ATV under unusual circumstances.
They were transmitted using low power, low antennas, long distances or under poor conditions.
---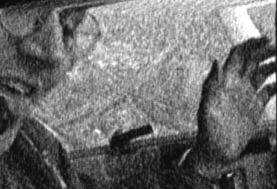 Gary, KD1RJ (shown) and Philip, WX1CT (Formerly KA1YIQ) take
ATV to the "air", flying over southern Conneticut.
---
The SNEATV Society ATV coverage
the boat races during the Special Olympics.
Via SCARAs W1NRE ATV repeater in New Haven, CT.
---