Welcome to SCARA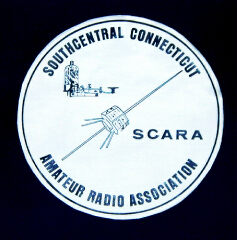 The Southcentral Conneticut Amateur Radio Association
---
Club Repeaters and Packet
2 Meter FM:
W1GB - 146.01 MHz in/146.61 MHz out PL 110.9
W1WHF - 147.855 MHz in/147.255 MHz out PL 110.9
70 cm FM:
KA1MJ - 444.825 MHz in/449.825 MHz out PL 110.9
N1HLS - 444.925 MHz in/449.925 MHz out PL 110.9 (Located in Branford)
Fast Scan ATV:
W1NRE - 426.25 MHz in/439.25 MHz out
The CTLI fast scan ATV net meets Tuesday nights at 8:30 pm. Talk frequency is 144.37 MHz FM simplex.
Packet:
W1GB-1 - 145.09 MHz
User node input to the FlexNet network.
---
Misc. Stuff
---
Club Address:
SCARA
P.O. Box 705
Branford, CT 06405-0705
---
If you have club information for this page please send it to:
Bob
w1ctc@hotmail.com
Jerry
Packet: WA2FNQ@WA2FNQ.#NLI.NY.USA.NOAM
Internet: wa2fnq@optonline.net
Visit the WA2FNQ Homepage
for more information on ATV, Packet and AM.